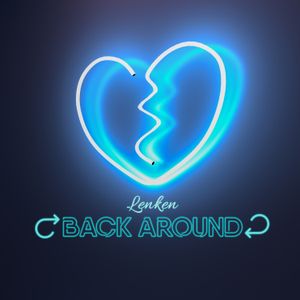 New Single
New Single - RENDEZVOUS is out! Be sure to have a listen on your favorite platform.
Press Release/ Music Blogs
Myriad Muzik 
http://myriadmuzik.com/?s=lenken
SONG - INTO MINE 
Lenken details an intimacy of connection over a pristine Pop instrumental that combines elements of Soul and R&B. More than a superficial love ballad Lenken's latest single 'Into Mine' is an ode to deep limitless love. Stating the song is "about the deeper connection of a relationship. The intertwining of two souls. Feeding off each other in terms of energies." Over energetic chords, subtle percussion that progresses to a crescendo of Trap and Hip-Hop hi hats, snares and snaps during the chorus, lush piano chords during an acoustic bridge, and harmonious melodies Lenken creates the feeling of pure joy and ecstasy. The perfect tune for any occasion Lenken's keen ear for melody, song structure and relatable content make 'Into Mine' and immediate single masterpiece.
A&R Factory
 https://www.anrfactory.com/rnb-pop-artist-lenken-released-his-soul-loaded-summer-playlist-staple-into-mine
SONG - INTO MINE
Through tropic trap-pop beats, euphoric imagery and radio-ready RnB vocals, Lenken's latest single, 'Into Mine', has all the makings of a summer playlist staple. We may not be there yet, seasonally, but Lenken has a unique way of bringing tonal warmth through their vibrant soul-loaded sound. 
So far, the artist's vocal timbre has earned him a finalist position in NZ Idol in 2006, an opening spot for JA RULE and the top spot of the iTunes Independent Christian/Gospel Charts. With his influences including soul, contemporary pop and 90s RnB, there's an instant feeling of familiarity with tracks such as Into Mine. His humble charisma has a way of making you feel right at home. Any fans of Ne-Yo, Usher and Boyz II Men shouldn't hesitate to hit play.
Stereo Stickman
https://stereostickman.com/music/lenken-back-around/
SONG - BACK AROUND
Retro synth melodies and heavy bass-work back up a soulful RnB vocal for this catchy and intimate new single from Lenken. 
Leading with a somewhat nostalgic vibe from the outset, the thud of the beat and the contrasting clap builds a vastly accessible pop-like mood. Weave in these long-form verses, passionate and cleanly mixed, and things slowly but surely lean towards refreshing new realms.
The latter half welcomes in a level of Gospel inspiration as multiple voices unite to increase that underlying warmth. The clear emotion and volume of the leading voice explodes in unison with this – resulting in a wholly immersive, addictive final hook, that begs the amateur singers out there to try and follow it along. 
Ultimately, Lenken puts in a stunning performance, and while the song has the comfort of yesteryear in certain stylistic aspects, it feels like a genuinely new piece of writing. Nothing comes to mind other than how impressive the structure, set-up and delivery are. Beautifully crafted, I look forward to hearing more.
RGM (RATINGSGAMEMUSIC)
https://ratingsgamemusic.com/2021/08/24/lenken-seeks-the-perfect-getaway-with-someone-special-in-rendevous/
 SONG - RENDEZVOUS
Lenken is a New Zealand-based singer/songwriter that loves to toy with R&B, soul, pop, and funk elements in his music. Personally, I think that he's a star in the making, mainly because his music gives me the same vibes as the people that he grew up listening to, including Usher, Boyz II Men, and Brian McKnight. Lenken's latest single, "Rendevous," is a perfect example of how bright both his present and his future are. 
"Rendevous" is powered by both feel-good and dance vibes. The song features an effervescent/uptempo instrumental that prompts Lenken to gift us with an enthusiastic vocal performance, infectious melodies, and lyrics that will make you want to go on an adventure with someone that is capable of having you on cloud nine. More than anything, "Rendevous" is one of those tracks that is impossible to hate and easily consumable. 
I can't wait until you guys get a chance to hear "Rendevous." The track will hit streaming services very soon.
Press photos